Caitlyn Hunter was born and raised in the foothills of the Smoky Mountains in East Tennessee. After she married, she moved for a short time to Denver while her husband went through training in the Air Force. Next came Goldsboro on the coast of North Carolina where they lived for four years. After that it was back to Tennessee...until Knoxville grew too big and too crowded and they decided to move to Maine. There they lived for a while on the beach until they found a house and they moved to the outskirts of a very small town where they were surrounded by a forest. After eight years they decided they'd had enough of New England life and moved back to the South to be closer to their family. They now live happily in the beautiful Blue Ridge Mountains of North Carolina with their two dogs and a cat.
Caitlyn feels she's come full circle now that she lives in the small town where her father's family lived many years ago, before he was even born. She likes to think she's proving Thomas Wolfe wrong, you can go home again.
She writes mainly paranormal romance, from sensual to sweet, and quite a few of her stories are based on one of the many legends of her Cherokee ancestors. When she isn't writing, she enjoys gardening, reading, researching whatever legend catches her fancy, spending time with her family, and spoiling her pets.
She is a member of the Romance Writers of America and the High Country Writers in Boone, NC.
Snow Shadows, Book One of Eternal Shadows
Can two snowbound lovers overcome an ancient Cherokee curse to find their destiny?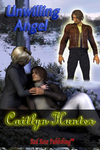 Unwilling Angel
An angel is sent to earth to help a woman find her way.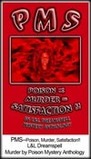 PMS: Poison + Murder = Satisfaction Anthology
Includes my short story, The Secret Life of Alice Smitty.
Coming soon!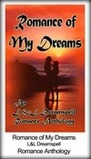 Romance of My Dreams Anthology
Includes my short story, Third Time's for Keeps.
Coming soon!